Category : Cracking, Hack Tools 3
NOTE:YOU need LINUX DISTRO TO RUN THIS......
YOU MUST ALSO HAVE THESE THINGS INSTALLED ON COMPUTER:

Python
AirCrack-ng
macchanger
Xterm
Subversion
Python-qt4

YOU CAN DOWNLOAD FREN WIFI CRACKER FROM HERE
>>>>>>>
I AM GOING TO SHOW THIS ON UBUNTU...

Instaling The Cracker:
After downloading place it on the desktop. And then double click it. After that ubuntu software center will open. Hit install as usual and put your password of admin if asked.
After getting it installed, Now you have to open it in admin privileges thus run terminal. And enter this command.
CODE:
sudo python /usr/local/bin/Fern-Wifi-Cracker/execute.py
Type password and hit enter,it will look like this...
Using The cracker For WEP:

When first time the cracker opens you can have it updated if avialable as shown in the screen shot below: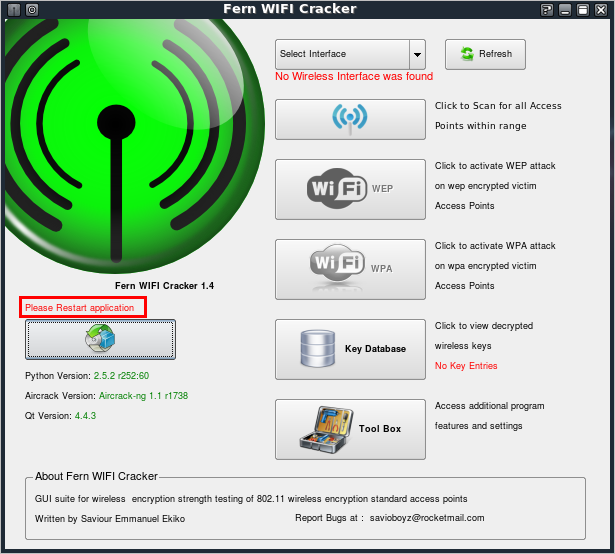 Now select the interface like this: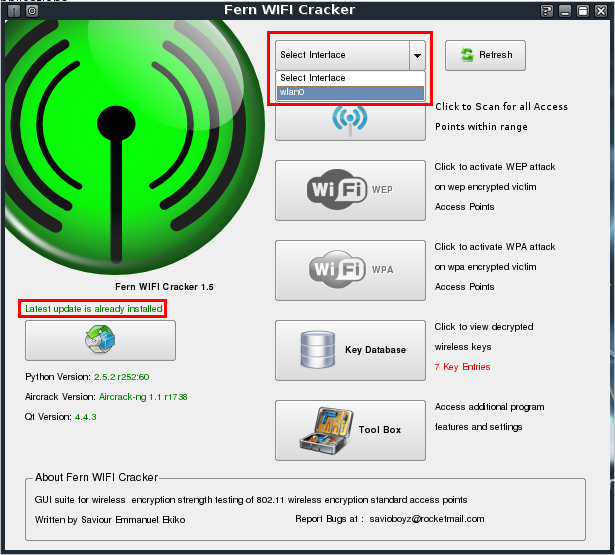 Now after sometime a dialog box will open just click OK: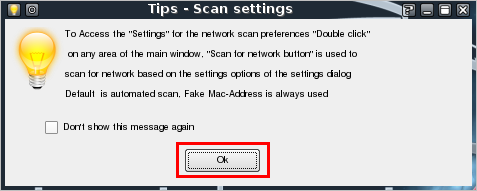 Enabling Xterms i.e.cracking network with client (optional)
Doubleclick in any area of the main window.
A window call Access Point Scan Preferences opens.
Click the Enable XTerms checkbox.
Click the Ok botton:




Now Xterms is enabeld


Now back to cracking....

Click the refresh button to load monitor interfaces. Then hit scan button, its for dual functioning mean, at first hit it will start scanning and again if you hit it it will stop scanning.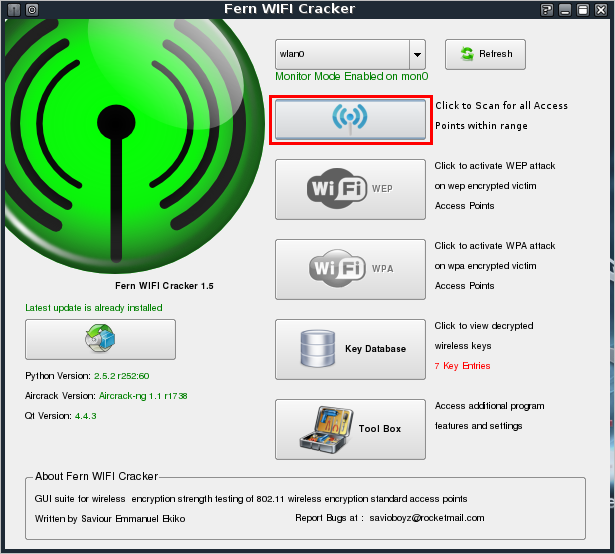 If you did the part with enabling XTerm - two popups will appear. Since this tutorial will only show WEP cracking you can close the one named FERN (WPA SCAN). Now let***8217;s have a look at the window called FERN (WEP SCAN). We need a accesspoint with a client connected to it. At the top half of the screen we see all the accesspoints in the area, and a lot of information about them. At the bottom of the window we see that a client is connected to a Accesspoint with the BSSID 00:13:f7:61:24A. If we compare this list in the top of the screen we will see that the name of this Accesspoint is SMC.So now we know that the accesspoint SMC have a client connected.


When any WIFI network with WEP and WPA will be found by FERN it will be displayed in the cracker. You have to hit button of WEP inorder to crack the password of the WIFI network.







After hitting the activation button of the WEP attack. What happens can be seen in screen shots below: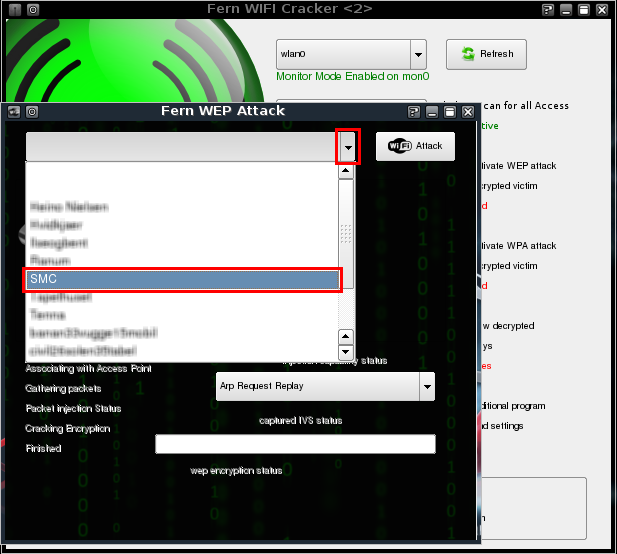 Select the type of attack you want!!!If you found SMC in scanning.Do the SMC attack!!!!
Click the Attack bottom and wait for the magic to happen.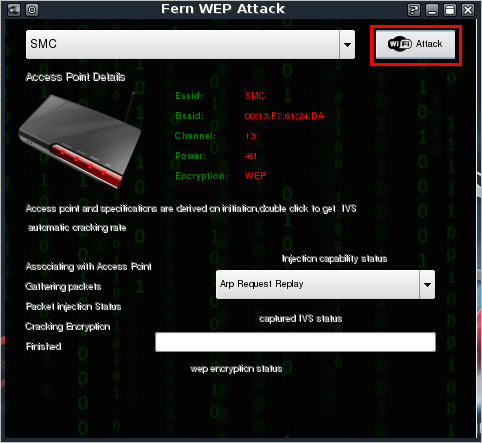 Sit back and wait for the key to the network to appear!





Enjoy Cracking WEP...